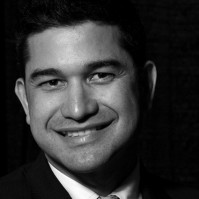 VICE PRESIDENT OF DEVELOPMENT
Ed Quant is a key member of Alter's Chicago Development team, coordinating land and building development activities for Alter's speculative and build-to-suit projects.
Ed's efforts on behalf of Alter include Cypress Creek Concourse, a 48-acre office park in Fort Lauderdale, FL; the Concourse at Quadrangle, a 45-acre office park in Orlando, FL; and two 100,000 SF headquarters office buildings for Kaplan Inc. in Fort Lauderdale, FL.
Ed's expertise includes land acquisition, land planning, engineering, landscape architecture, building architecture, due diligence, environmental work, subdivision and platting, and construction. He also is responsible for managing tenant improvements and procuring permits and approvals from local, state and federal public agencies.
Ed began his development and construction career in 1988. He joined Alter in 1998.
Ed holds a Master of Business Administration from the J.L. Kellogg Graduate School of Management at Northwestern University. He also has a Bachelor of Building Construction from the University of Florida. He is a Licensed General Contractor in the state of Florida.