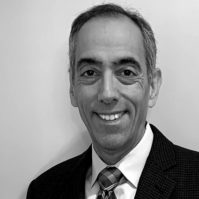 CFO, VP – ACCOUNTING & TAXATION
Howard's responsibilities encompass every financial aspect of The Alter Group's and the Alter family's business operations.
Howard is responsible for all corporate, partnership, fiduciary and individual tax returns and tax planning, financial reporting and planning, accounting, budgeting, cash management and investments. He also oversees The Alter Group's internal operations staff including construction management, property management, HR, IT, insurance and office administration.
In conjunction with these tasks, Howard works closely with The Alter Group's various outside legal counsel, bankers, brokers and other consultants.
Prior to joining The Alter Group in 2003, Howard was a partner with Philip Rootberg & Company, a Chicago CPA firm. The Alter Group was a client of the firm and Howard was assigned to the Alter account since his first day with the firm in 1982.
Howard holds a Bachelor of Science in Accountancy from the University of Illinois. He is a Certified Public Accountant licensed in the State of Illinois and a member of the Illinois CPA Society and the American Institute of CPAs.
In addition to his accounting career, for over 25 years, Howard has served on the board, formerly as president and currently as treasurer, of the GI Research Foundation, a non-profit organization dedicated to raising funds to support the physicians and scientists at the University of Chicago Medicine Digestive Diseases Center.