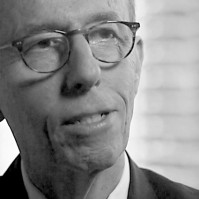 EXECUTIVE VICE PRESIDENT
As Executive Vice President, Randy Thomas has guided the development of thousands of acres of business parks, along with more than 100 build-to-suit projects for Alter.
As head of the Development team at Alter, Randy directs all real estate development activities and services, including land acquisition; master planning; site development; design and construction of buildings and infrastructure; zoning and annexation; and development joint ventures. He also supervises financial matters relating to project viability and performance. Additionally, Randy has extensive technical, professional and managerial experience in the development of call centers.
A 50-year industry veteran, Randy has supervised the development of more than 150 speculative multi-tenant office and distribution centers; and orchestrated numerous public/private partnerships and Tax Increment Financing (TIF) districts.
Among his most significant projects are a major 350,000 SF R&D facility for AT&T/Bell Labs in Naperville, IL; Chattahoochee Corners, a 106-acre office park, Duluth, GA; Oak Creek Center, a 70-acre business park in Lombard, IL; and Corridors – Phoenix, an 80-acre office park, Phoenix, AZ. His build-to-suit efforts on behalf of Alter include a 450,000 SF headquarters office for Siemens Westinghouse Power Corporation in Orlando. FL; and a 126,000 SF office for The Chubb Group of Insurance Companies in Phoenix, AZ.
Randy holds a Bachelor of Architecture from the University of Illinois, and a Master of Business Administration from the University of Chicago.