Author:

James I. Clark III

Posted:

04.02.2010

In:

Related Posts:
Kenneth Feinberg Widens Review of Rescued Bank Compensation
The nation's pay czar is widening his review of how much money hundreds of banks paid their top executives during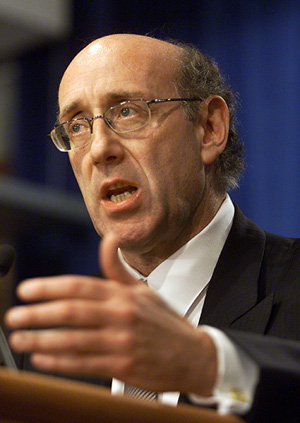 the 2008 financial crisis. Kenneth R. Feinberg, officially the Special Master for Executive Compensation, is asking for details on compensation at 419 banks that were bailed out by the Treasury Department's Troubled Asset Relief Program (TARP).  Because Feinberg's authority over compensation only started on February 17, 2009 – when President Barack Obama signed the $787 billion stimulus bill into law and gave Treasury the ability to shape compensation at bailed-out companies – he can do nothing about bonuses paid at the end of 2008.
The standards for deciding that compensation is excessive must be "contrary to the public interest."  Feinberg's "look back letter" gives the firms 30 days to provide the information requested.  The compensation review applies only to managers who earned upwards of $500,000 during the four-month period that is under assessment.  Scott Talbott, senior vice president of the Financial Services Roundtable, said the big banks "will work with Mr. Feinberg to demonstrate that the industry has eliminated pay practices that encouraged excessive risk-taking."
Last fall, Feinberg cut executive paychecks by approximately 50 percent for the seven biggest bailout recipients.  Of those, Citigroup and Bank of America have since repaid the government.  Feinberg was able to pressure AIG employees to return a percentage of their compensation.  James Angel, a finance professor at Georgetown University's McDonough School of Business, said, "On one hand, some of these banks were effectively forced to take TARP money.  But you could also argue that the executives of surviving banks should not be compensated highly because it wasn't really their particular skill, it was their luck that they were in an institution that survived when the government bailed out the financial system."