Chicago's Tech Boom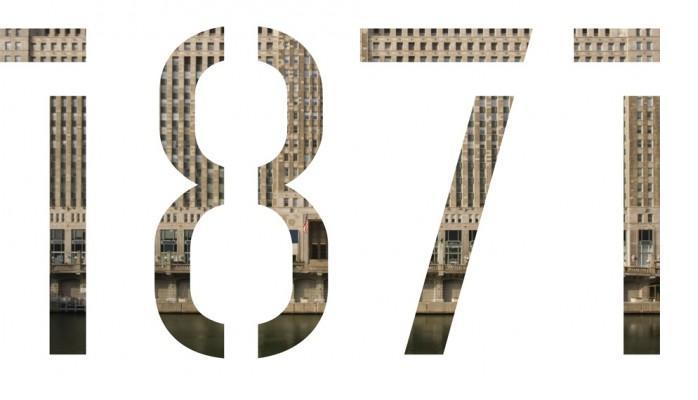 Chicago's high-tech community wants to lure the area's start-up companies back to 1871 — the year that the Chicago Fire burned the city to the ground.  1871 is the name of a 50,000 SF space on the Merchandise Mart's 12th floor designed to house entrepreneurs seeking a collaborative and flexible work environment.  The name reflects the spirit of innovation that rebuilt the city after the 1871 fire, said Kevin Willer, president of the Chicagoland Entrepreneurial Center (CEC).
The non-profit CEC operates the space with support from venture capitalist J.B. Pritzker and the State of Illinois, as well corporate sponsorship from companies such as Comcast and Cisco Systems, Inc.  Willer and Matt Moog, founder and chief executive of Viewpoints Network,  led efforts to create a focal point for Chicago digital technology start-ups.
Chicago is a national leader in start-up companies.  Writing in Forbes, Kelly Reid notes that a new start-up is formed in Chicago every 48 hours.  "It takes about 10 years for a first wave of start-ups to succeed or fail, and those that make successful exits begin investing their own money and mentoring the next generation.   According to Built in Chicago, it takes about two of these cycles — or 20 years — to build an entrepreneurship community."  Chicago is "right at the beginning of the boom.  There were about as many digital start-ups founded in 2009 (72) as there were in the prior two years (73).  In 2010, the trend continued; 107 between 2008 and 2009 and 98 in 2010.   The 193 companies founded in 2011 buck the trend; there were only 170 companies founded in the prior two years, indicating very positive growth. 193 start-ups in a year amounts to a new company founded every two days."
According to USA Today and the National Capital Venture Association,  San Francisco (not surprisingly) is the nation's leading home of start-up tech firms, with Boston occupying second place.  These are followed by New York, Los Angeles, Washington, D.C., San Diego, Chicago, Boulder/Denver and Seattle.
Employment growth in the high-tech sector is fueling strong rental rate growth and declining vacancies in tech-oriented office markets of San Francisco, New York and Seattle, among others, according to CB Richard Ellis.   "The strengths of these tech-centric office sub-markets, with the strong rental rate growth and declining vacancies, are major factors supporting the overall office market recovery," said Colin Yasukochi, CBRE's director of research and analysis.  According to Yasukochi, "With the high-tech economy growing nearly six times faster than the national average, we expect that these sub-markets will continue to outperform."
Willer points out that the CEC isn''t an incubator, but a collaborative workspace where entrepreneurs can bounce ideas off each other.  Venture capital and angel investors also have a presence at the CEC.  "Economic development is about creating new enterprises as well as supporting corporations that are already here," Willer said, noting that he hopes 1871 will become part of the Chicago's tech "ecosystem".  Chicago  start-ups raised $1.45 billion raised in 2010, the majority from Groupon  which is evidence that there is an energetic tech community in the city.
Demand for 1871 space exceeds the supply.   "On the first day we had 50 applications from companies come in," said Steve Collens, senior vice president with The Pritzker Group. "They continue to pour in," he said.  "The reality is that there are just very few co-working spaces here.  People are scattered from Ravenswood to River North to the West Loop."
Chicago's largest tech company lease in seven years was 572,000 SF, which Google leased for its Motorola Mobile subsidiary, also in the Merchandise Mart.