Author:

Pat Gallagher

Posted:

08.08.2012

In:

Related Posts:
China's New Growth Sector: The Internal Logistics Market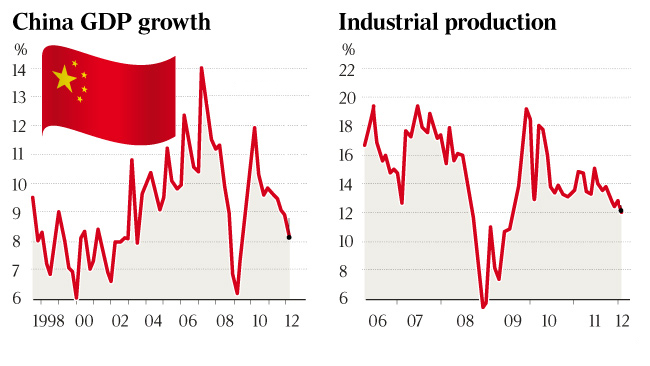 The country's economy — still powering along at 7.6% GDP growth in the second quarter, even after a much-talked-about slowdown — and especially its gradual shift toward domestic consumption and a burgeoning e-commerce market, is fueling a long boom in the sector.
China's industrial sector has fallen to an 8-month low.  The Purchasing Managers' Index (PMI) dropped to 50.1 from 50.2 in June, official data showed. A reading above 50 indicates an expansion in activity, while below 50 means a contraction. Exports also contracted.  While China's slowdown was inevitable given its reliance on exports to an ailing European and American economy, all of the news need to be placed in context: China's GDP still grew by an annualized 7.6% in the last quarter (it's a 3 year low for them but all of us on this side of the Pacific would take those numbers gladly)
Furthermore, while exports have taken a tumble, logistics are still important because domestic retail demand is becoming more important; with sales up over 14% year on year in the first half of 2012 (e-commerce is a key driver). Global Logistic Properties Ltd., one of the market leaders in Chinese logistics space, said it sees significant opportunities in extending supply chain lines from Chinese coastal cities to serve the rapidly growing inland economies.  The transportation market is highly fragmented, with tens of thousands or even hundreds of thousands of small businesses conveying freight in different parts of the country, according to KPMG. As domestic production picks up, we should start to see consolidation with opportunities both for 3PLs and industrial developers.
Peter Zhang, director of industrial consulting in China at Cushman & Wakefield, estimates that 60% to 70% of companies no longer do logistics functions in-house. Still, the real estate stock is uneven.  There remains a long way to go in replacing basic warehouses, designed for manual handling, with state-of-the-art storage space. The China Association of Warehouses and Storage estimates that the country has 7.4 billion square feet of warehouse space, 10% less than the U.S., while 75% of facilities do not meet modern standards.