One11 West Illinois Street Is Development Magazine's Latest Cover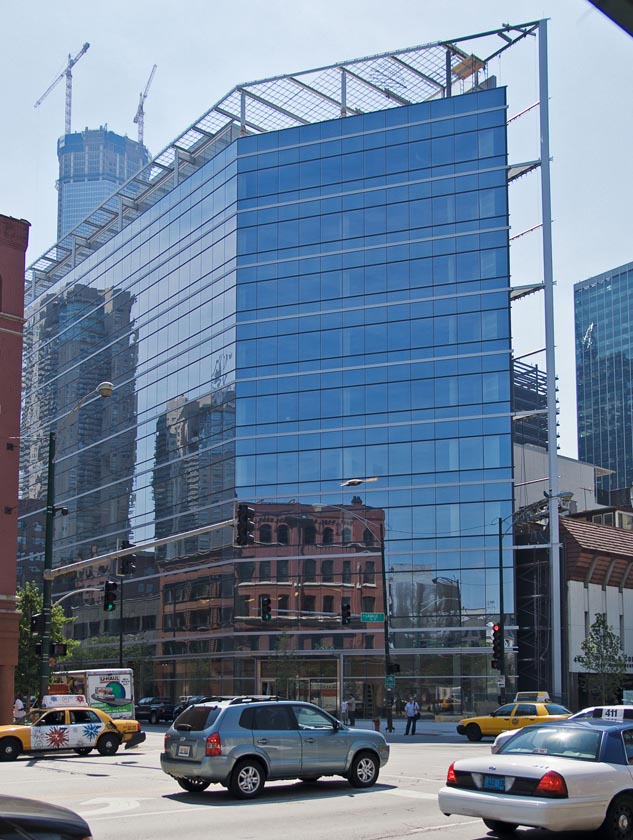 One11 West Illinois Street is on the cover of  the Spring issue of Development magazine, published by the National Association of Industrial & Office Properties.
The Development article highlights the building's unique positioning as Class-A-to-own office space that lets businesses own their space in a building with the quality of a premium-priced skyscraper – but at 40 percent of the cost of leasing.  The versatile building accommodates multiple uses — hotel, retail, restaurant, and office space.
Aimed at entrepreneurial business, One11 comes at a time when credit is being extended to small- to medium-sized business through the Small Business Administration and other agencies.  (To hear Key Bank executive Charles Krawitz discuss capital available to entrepreneurial firms, visit our TAG podcasts here.
Prominent architect Martin Wolf, FAIA, senior principal with Solomon Cordwell Buenz & Associates, faced several design challenges, specifically two adjoining buildings that occupy part of the site.  Wolf resolved this challenge by designing One11 around the buildings and creating a dramatic prow-like edge that resembles the bow of a ship.  The design achieves a contemporary, geometric presence that has won high praise from Blair Kamin, the Chicago Tribune's Pulitzer Prize-winning architecture critic.
One11 West Illinois Street's lead user – the Erikson Institute – had taken 75,000 SF on three floors prior to the ground-breaking so the graduate school for child-development professionals could have an upscale vertical campus.  A key factor in Erikson's decision to purchase was the tax-exempt financing and the real estate tax exemption.  This economic incentive gave Erikson the ability to purchase almost double the space they had previously occupied.
To read the entire article, please visit NAIOP