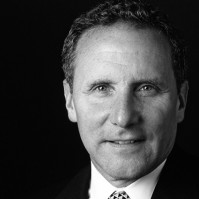 CHIEF FINANCIAL OFFICER
Ron Siegel directs every financial facet of Alter's operations, encompassing its national portfolio of 1,500 acres of land, 2.5 million SF of new buildings and its build-to-suit developments.
A 40-year veteran of Alter, his role in land acquisition includes financial modeling, determining costs, obtaining financing and supervising closings. His participation in the construction process involves the establishment of cost/rent or cost/sales price relationships, procurement of construction financing, supervision of cash flow, and the monitoring of financial and legal requirements after lease or sale closings.
Ron serves as Alter's liaison with outside legal counsel and maintains continual corporate relationships with all financing sources, including multinational and local banks, mortgage brokers, insurance companies, underwriters and pension funds.
Additionally, he is responsible for all corporate and affiliate tax planning, financial planning, accounting, budgeting, cash management and investments.
Ron began his career at Ernst & Whinney (now Ernst & Young) in 1970.
He holds a Bachelor of Science from the University of Illinois and is a Certified Public Accountant in the state of Illinois. He is also a member of the American Institute of Certified Public Accountants.