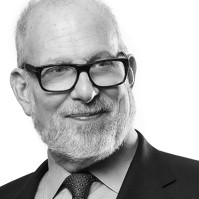 SENIOR VICE PRESIDENT
For more than 30 years, Sam Gould has been one of the country's leading experts on asset and property management, assuring the strategic and operational stability of office, industrial and medical office buildings and campuses over at least 5 recessions and numerous business cycles.
Since 1973, he has instituted a culture within Alter that focuses on the long-term value of the asset. Because he manages Alter's national portfolio as well as 13,500,000 SF for third-party institutional and private owners, Sam's is an owner's perspective that insists on scrupulous strategic and financial planning, brokerage, operations management and financial reporting to assure the success and viability of every building. His expertise in the nuances of asset management has been showcased in such publications as GlobeSt.com, Commercial Property Executive and Crain's Chicago Business. He has provided oversight for virtually every type of real estate asset, including more than 100 office and industrial buildings, retail and service centers in Illinois, Georgia, Pennsylvania, Kentucky, Arizona, California, Florida, Ohio and South Carolina. He has a Bachelor of Arts in Urban Studies and a Master of Business Administration both from Washington University in St, Louis, MO.